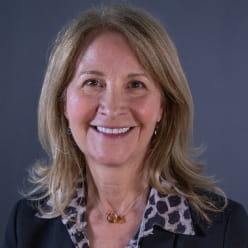 Annabelle Bexiga was appointed as a director of StoneX Group Inc. on February 27, 2020. She retired in 2017 after serving as Chief Information Officer (CIO) of Global Commercial Insurance at American International Group (AIG). After holding leadership positions at J.P. Morgan & Co. and Deutsche Bank, she served as CIO at JPMorgan Invest, Bain Capital, and the Teachers Insurance and Annuity Association (TIAA). Altogether, Ms. Bexiga has almost 30 years of experience and expertise in the financial industry. Ms. Bexiga also currently serves on the supervisory board of DWS Group GmbH of Frankfurt, Germany, where she serves on the remuneration committee, and on the board of Triton International Limited.
Let's get connected
To learn more about how our customized financial solutions can help you stay one step ahead in the global markets, contact our team today.
Contact us
If you're an existing customer, please direct any inquiries to your StoneX sales team.