Global expertise across the cotton markets

We help cotton producers, manufacturers and distributors understand and react to the challenges of weather, policy and supply and demand in the cotton markets.
Guard profits. Explore new markets. Amplify growth.
Cotton is as old as civilization. It clothes, feeds and beautifies our world. The Cotton/Textiles Division of StoneX plays an integral role in worldwide cotton trading activities.
StoneX's cotton brokers and risk management consultants live and work in the world's major cotton producing regions, including the United States, Brazil, Australia and China. Our team's "boots-on-the-ground" presence allows us to support our clients' needs across the cotton markets.
Our cotton market-focused products and services include:
Cotton futures market and options execution
Special reports, white papers and quarterly market analysis
Cotton price-risk management consulting
Market Intelligence
Currency and cotton structured pricing products
Trade finance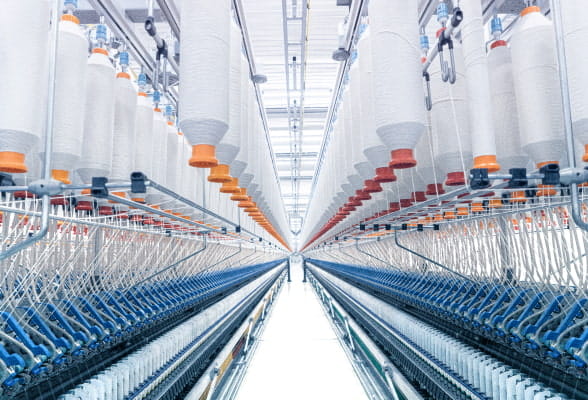 Manage cotton price risk and secure your margins with StoneX
Commodities markets are subject to periods of intense volatility and the cotton markets are no different. Weather, government policy, currency fluctuations and other sources of uncertainty pose a threat to margins and cash flow.
At StoneX we view risk management as "job one" when it comes to taking control of your success. And we provide cotton producers and users of cotton products with an array of products to help them implement sound risk management at every point along the supply chain.
Brazil Market Intelligence: Cotton
Uncover exclusive Cotton market reports optimized for the Brazilian market. Available in Portuguese.
Explore our services
StoneX offers a wide variety of customized financial services to help you meet your strategic objectives.
Risk management

Work with our experienced advisors to help mitigate operational and financial risk for your business.

Physical commodities

StoneX's global physical commodities team combines deep market expertise and insightful risk management analysis to help clients increase profitability.

OTC trading

Take advantage of StoneX's OTC trading expertise for more customized hedging options.

Derivatives market

Navigate the derivatives market confidently with StoneX's vast expertise.
FAQs
How do I trade cotton futures?
Cotton futures can be traded on the Intercontinental Exchange (ICE) or on the Globex platform. Cotton has been a key commodity for nearly 7000 years and is one of the most widely traded commodities worldwide. Its importance in agriculture, textiles and even food products makes cotton an attractive trade for both speculators and hedgers. One cotton futures contract, as quoted on ICE, is equal to 50,000 pounds and is quoted in cents and hundredths per pound. Cotton futures contracts are subject to a daily price limit that can range from 3 to 7 cents per pound.
What are cotton futures?
Cotton futures are exchange-traded contracts in which a buyer agrees to purchase a specific quantity of cotton at a predetermined price on a future delivery date. Cotton futures contracts are commonly used by manufacturers, processors and other businesses in the cotton industry to hedge against commodity price fluctuations. Cotton futures prices are influenced by a variety of factors, including weather patterns, supply and demand, and global economic conditions.
Let's get connected
To learn more about how our customized financial solutions can help you stay one step ahead in the global markets, contact our team today.
Contact us
If you're an existing customer, please direct any inquiries to your StoneX sales team.
The trading of commodities and derivatives such as futures, options, and swaps involves substantial risk of loss and may not be suitable for all investors. Advisory services as well as the trading of futures and options is available through various subsidiaries of StoneX Group Inc. including but not limited to the FCM Division of StoneX Financial Inc. Public Disclosures for the FCM Division of StoneX Financial Inc. The trading of over-the-counter products or swaps is available through subsidiary StoneX Markets LLC to individuals or firms who qualify under CFTC rules as an eligible contract participant. Please click here for the full disclaimer.