Make our insights your edge with actionable Market Intelligence from StoneX

From boots-on-the ground analysis of the latest moves in commodities, to weekly research reports on energy prices, capital flows and more, we cover the breadth and depth of the global markets.
Easily digestible analysis
We deliver hundreds of pages daily – publishing concise, actionable reports on commodities, equities, currencies, and global macro – so you can make informed decisions in volatile markets.
We live and breathe markets
As a publicly traded, Nasdaq-listed company (ticker: SNEX) with a 100-year pedigree in the commodities markets and a Fortune 100 ranking – we cover every market that matters.
Access a world of Market Intelligence – for free today!
Start your 14-day trial subscription to StoneX Market Intelligence. From commodities to interest rates, energy and fuels, we cover the markets that matter to you.
Market Intelligence Brazil
Brazil holds sway in global markets as a key producer and exporter of agricultural commodities. StoneX's reports cover not only Brazil but also its vital trade partners, providing actionable insights to our subscribers.
Report packages:
Sugar and ethanol
A valuable resource for producers, processors, traders, and market analysts, covering global and Brazilian supply and demand fundamentals.
Grains
Cross-sector analyses for Brazil's soybean, corn, and wheat markets and major producing and consuming countries.
Coffee
From bean to cup, in-depth insights on the Brazilian and global coffee industry.
Brazilian Real
Aimed to inform and prepare professionals, companies and investors with businesses in Brazil.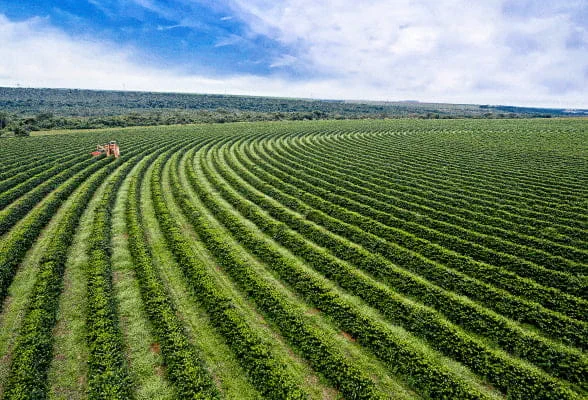 View our research
See past reports and recent analysis from the StoneX Market Intelligence team by clicking the links below.
Let's get connected
To learn more about how our customized financial solutions can help you stay one step ahead in the global markets, contact our team today.
Contact us
If you're an existing customer, please direct any inquiries to your StoneX sales team.
The trading of commodities and derivatives such as futures, options, and swaps involves substantial risk of loss and may not be suitable for all investors. Advisory services as well as the trading of futures and options is available through various subsidiaries of StoneX Group Inc. including but not limited to the FCM Division of StoneX Financial Inc. Public Disclosures for the FCM Division of StoneX Financial Inc. The trading of over-the-counter products or swaps is available through subsidiary StoneX Markets LLC to individuals or firms who qualify under CFTC rules as an eligible contract participant. Please click here for the full disclaimer.