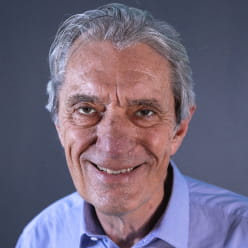 John Radziwill was elected as Chairman of the Board of StoneX Group Inc. in December 2002. Mr. Radziwill is currently a director of Goldcrown Group Limited, and Onyx International Growth Fund Limited, Fifth Street Capital (BVI) and Netsurion LLC (formerly VendorSafe Technologies Inc.). In the past, he has also served as a director of PingTone Communications, Inc., USA Micro Cap Value Co. Ltd, Baltimore Capital Plc, Acquisitor Plc, Acquisitor Holdings (Bermuda) Ltd. and Lionheart Group Inc. Mr. Radziwill is a member of the Bar of England and Wales.
Let's get connected
To learn more about how our customized financial solutions can help you stay one step ahead in the global markets, contact our team today.
Contact us
If you're an existing customer, please direct any inquiries to your StoneX sales team.