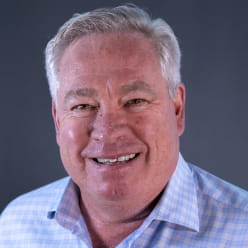 Sean O'Connor
Chief Executive Officer, President and Director
Sean M. O'Connor joined the company in October 2002 as Chief Executive Officer and was appointed as President in October 2015. In December 2002, he was elected to the Board of Directors. From 1994 until 2002, Mr. O'Connor was Chief Executive Officer of Standard New York Securities, a division of Standard Bank. From 1999 until 2002, Mr. O'Connor also served as Executive Director of Standard Bank London, Ltd., a United Kingdom bank and subsidiary of the Standard Bank of South Africa.
Let's get connected
To learn more about how our customized financial solutions can help you stay one step ahead in the global markets, contact our team today.
Contact us
If you're an existing customer, please direct any inquiries to your StoneX sales team.