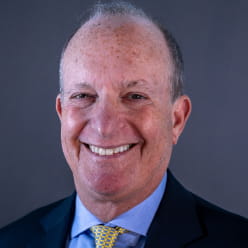 Steven Kass was elected as a director of StoneX Group Inc. on February 14, 2018. Mr. Kass is presently a consultant to professional service firms with a focus on leadership, organizational culture, business strategy, human capital and corporate governance. He spent 33 years with the accounting firm Rothstein Kass before his retirement as Chief Executive Officer in June 2014. After the acquisition of Rothstein Kass by KPMG in June 2014, Mr. Kass served as senior partner and global lead of the alternative investment globalization effort at KPMG, retiring from KPMG in September 2016. Mr. Kass was Chairman of the Audit Committee and a member of the Board of Directors of Sun Bancorp, Inc. from 2012 to 2014, and was a member of the Board of Directors of AGN International from 1998 to 2014, serving as Global Chairman of the Board from 2001-2003. Mr. Kass also currently serves on the board and as Audit Committee Chairman of Peapack-Gladstone Bank.
Let's get connected
To learn more about how our customized financial solutions can help you stay one step ahead in the global markets, contact our team today.
Contact us
If you're an existing customer, please direct any inquiries to your StoneX sales team.